LIV Magazine Resort
Vol. 5 Resort Issue 2 - Summer 2019
This issue of the signature publication LIV Magazine is a Summer Edition with a focus on listed properties for sale throughout Colorado's beautiful resort communities and beyond. This issue includes an exclusive "Out to Lunch" article with Steve Gumble, President, and CEO of SBJ Productions, the producers of Telluride Blues & Brews Festival, Telluride Jazz Festival, and the Durango Blues Train. Plus, there's a calendar of not-to-miss festivals in Colorado this summer, check it out! Last but not least, there are design tips for creating your ultimate home library or study.
CLICK HERE to receive the digital issue of LIV Magazine Resort.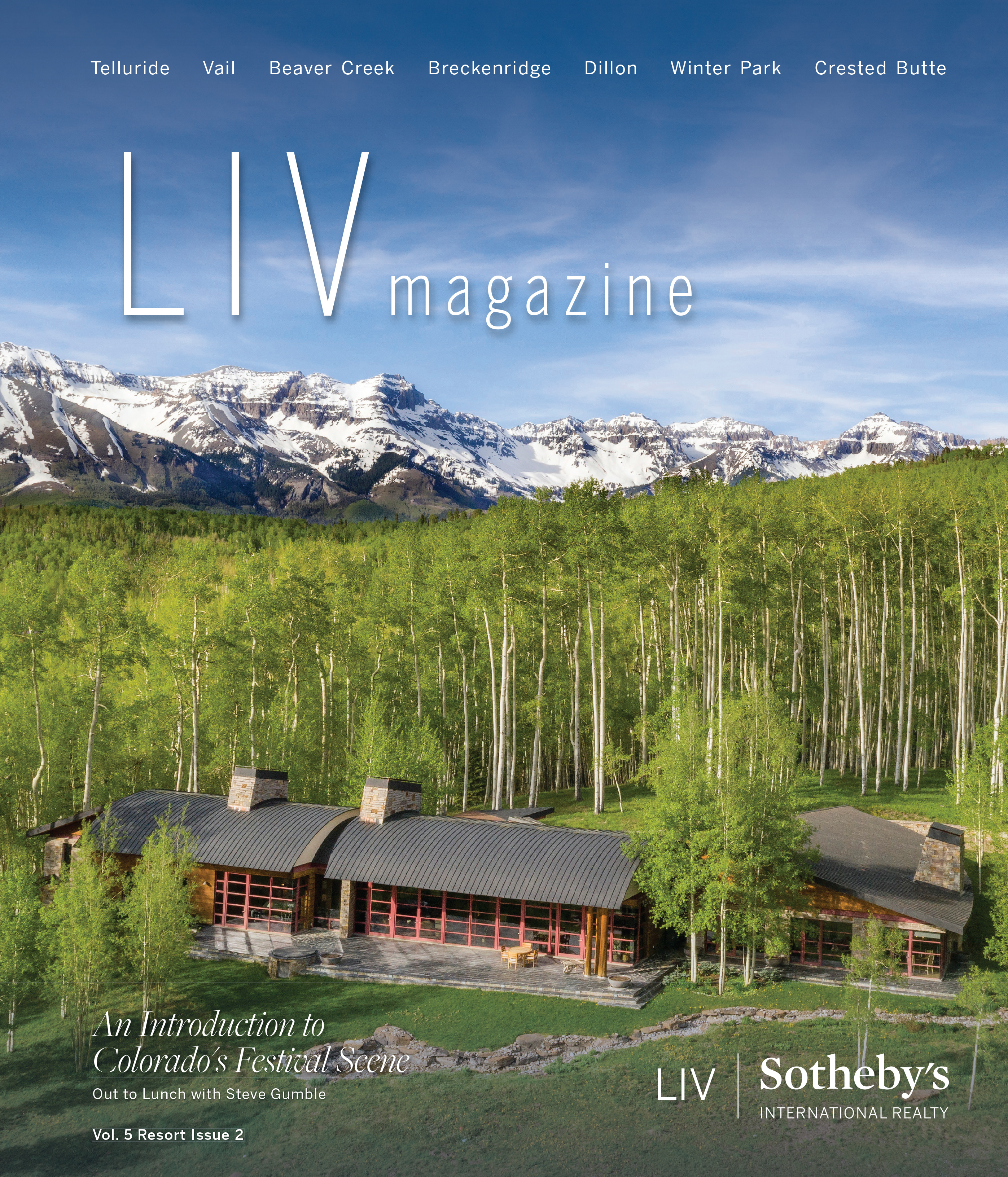 Like a Property You See or Have a Question?
To learn more about the Telluride market, schedule a property tour or speak with a sales professional, send us a message.