LIV Telluride
Welcome to the Summer Edition of our signature local publication, LIV Telluride!
As the real estate market continues to move quickly and break records, we've included an impressive list of distinctive properties for sale throughout the Telluride region, as well as an extensive offering of informative and captivating articles for your viewing pleasure. Summertime in Telluride is unlike anywhere else, which is why we've rounded up a few insider tips on how to make the most of this special season, from "20 Things We Love About Telluride" to "Alpine Adventures Await: Hiking & Biking in Telluride," and "Mountain Village: The Insider's Guide to a Hub of Summertime Fun." In addition to these great features, we also caught up with Telluride Mountain Club President Josh Borof for a conversation about the mountains and more in our exclusive "Out to Lunch" interview, and we share a moving story in "Coming Home" where a family of 'nomads' find their dream house and transform it into a stunning home. So, kick back, grab your favorite beverage and enjoy this issue of LIV Telluride.
To view the digital issue of LIV Telluride, CLICK HERE.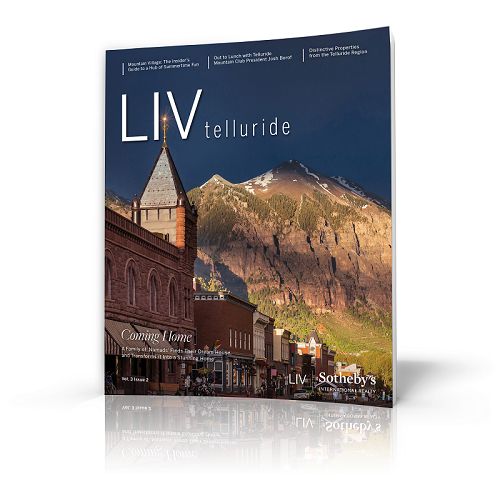 ---
Have a Question?
To schedule a property tour, learn more about the Telluride market or speak with a broker professional, send us a message.