LIV Telluride
Welcome to the Summer Edition of our signature local publication, LIV Telluride!
Explore the "20 Things We Love About Telluride" to learn all you need to know about why we love where we live. Satiate your thirst with unique, award-winning breweries in "Local Brew Pubs". And get an inside look at how the Pantone colors of the year are influencing Telluride designers with "True Colors". Kick back, grab your favorite beverage and enjoy this issue of LIV Telluride.
To view the digital issue of LIV Telluride, CLICK HERE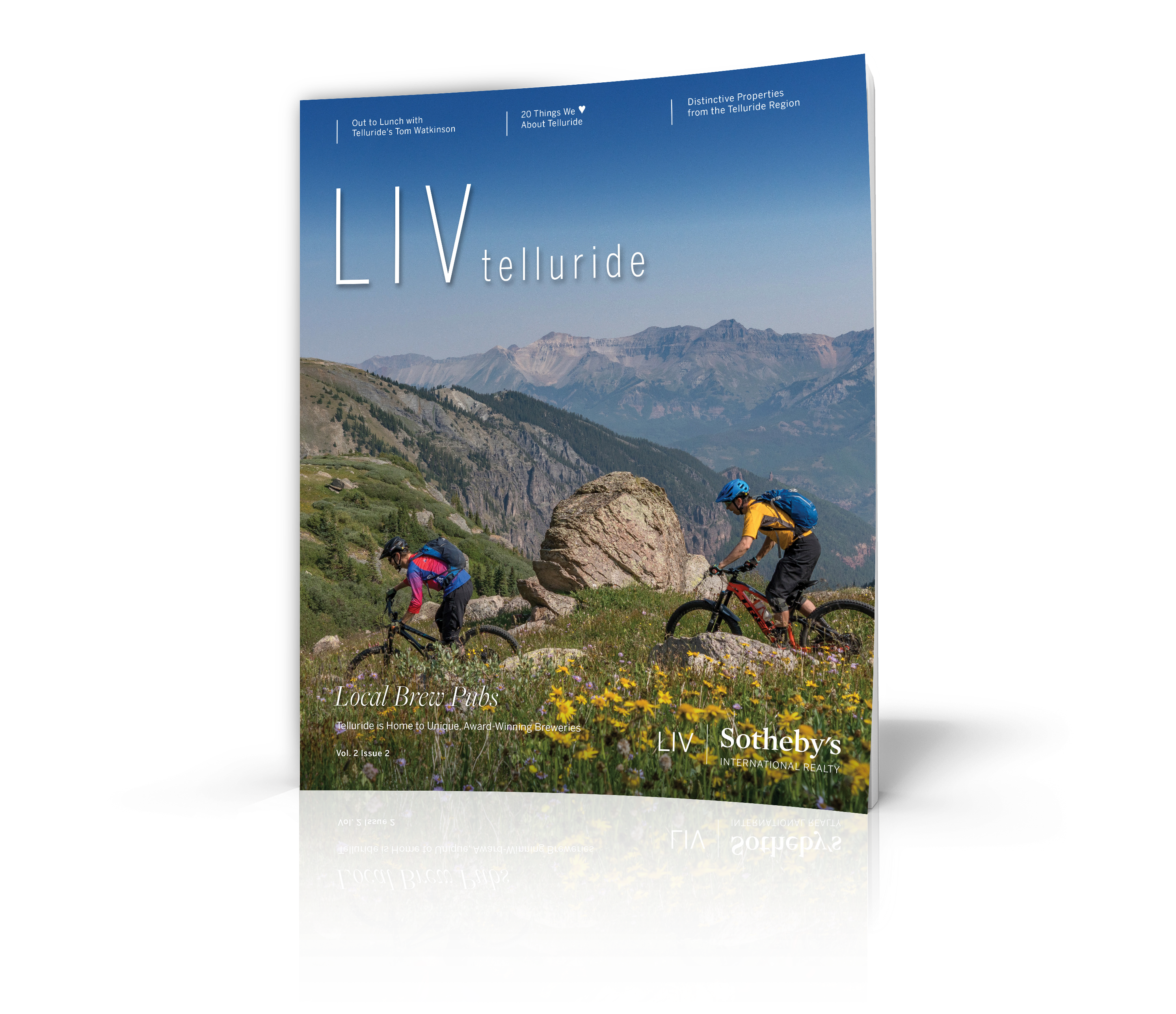 Like a Property You See or Have a Question?
To learn more about the Telluride market, schedule a property tour or speak with a sales professional, send us a message.