LIV Telluride
Welcome to the Winter Edition of our signature local publication, LIV Telluride!
With inventory continuing to move quickly, be sure to check out the distinctive properties featured inside this issue that are available throughout the Telluride region. Explore "20 Things We Love About Telluride" to learn all you need to know about why we love where we live. Discover what inspired the "True Spirit of Telluride" with the Telluride Distilling Company. Check out "The Insider's Guide" to get the scoop on spending time in Mountain Village. And read about some extraordinary local organizations and the LIV SIR Telluride Brokers who support them in "The Art of Giving Back". Find a cozy spot, grab a cup of hot cocoa, and enjoy this issue of LIV Telluride.
To view the digital issue of LIV Telluride, CLICK HERE.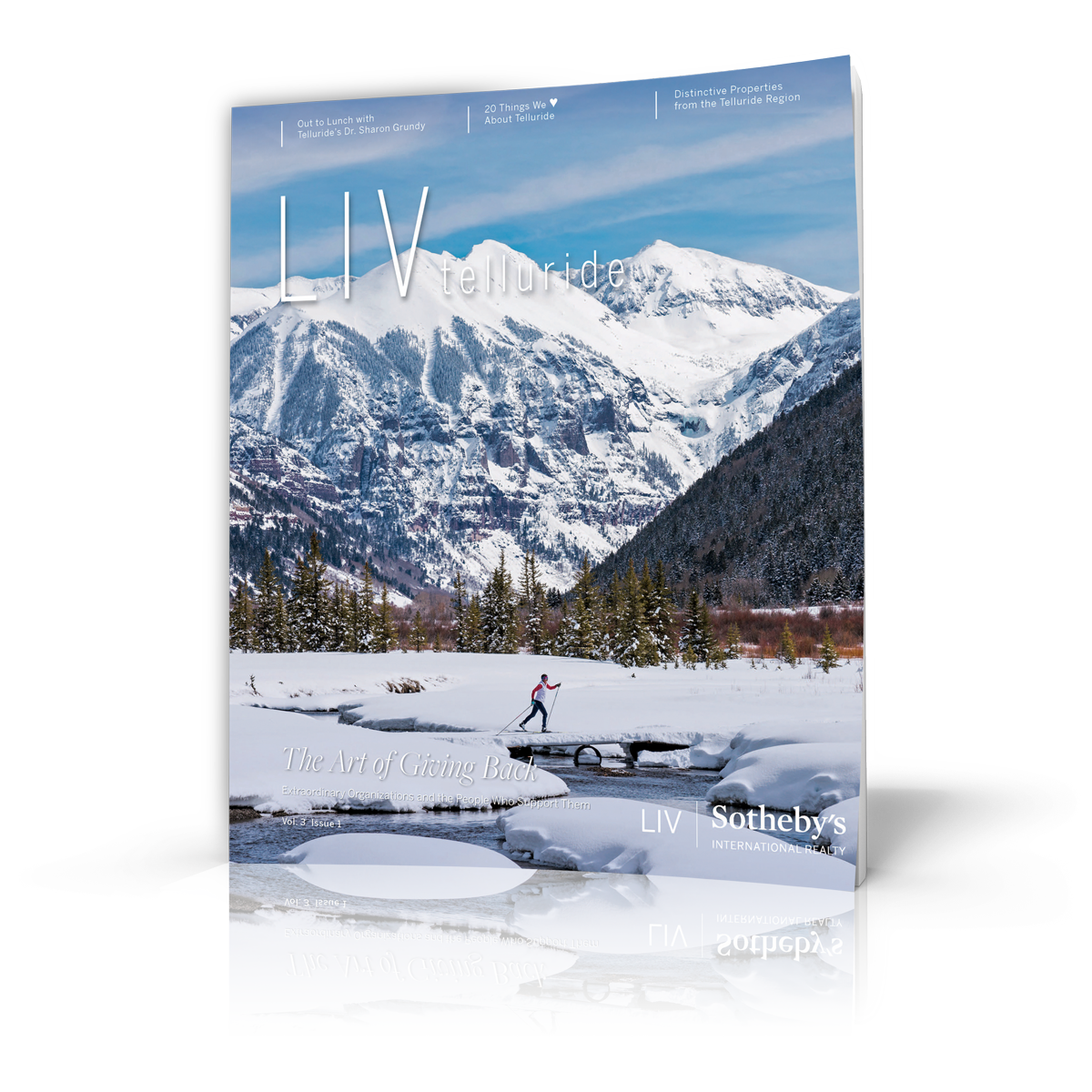 ---
Like a Property You See or Have a Question?
To learn more about the Telluride market, schedule a property tour or speak with a sales professional, send us a message.