Stewart Seeligson
Senior Real Estate Advisor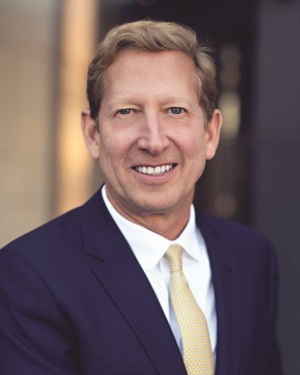 Stewart Seeligson is a Telluride real estate expert who brings 15+ years of unmatched knowledge and investment success to every detail of your buying and selling experience in the San Juan Mountains.
Fueled by his passion for the lifestyle, Stewart is a consistent Top Producer with a reputation for results. In 2013, he was named Realtor of the Year and continues to garner a loyal following of repeat and referral clientele. His Telluride real estate expertise is further enhanced by his background as Vice President of a Fortune 50 Company, experience as a Certified Public Accountant and his extensive education earning both an BBA and an MBA in one of the top business schools in the country.
Today, Stewart raises the bar with robust marketing plans, in-depth market analysis, and seamless execution of every aspect of your Telluride purchase or sale, whether it be a primary residence, second home, condo, land holding, or commercial property. His firsthand investment knowledge and proven track record make him uniquely qualified to speak on both the financial and lifestyle-oriented aspects of the Telluride market. This, coupled by the powerful reach and resources of the world's leading luxury real estate brand, allow Stewart to deliver a full-service approach that is second to none.
In addition, Stewart's ties to Telluride run deep. During childhood, his family spent 15 summers ditching the sweltering heat of Texas for the freshness and beauty of hiking, camping, and fly fishing in the Telluride region. Every summer the family would drive their jeep over Black Bear pass and enjoy ice cream floats at the Old Drug Store – the very building where Stewart makes his office today.
"Those summers instilled in me a great love of the outdoors and an appreciation for what makes the San Juan Mountains special," says Stewart. "I take great pride in helping people discover all that Telluride has to offer and always put each client's interests ahead of my own so they can find their perfect place in the mountains."
Stewart is a current member of the Telluride Historic Architectural Review Commission, Chairman of the Alpine Chapel of Telluride, and formerly served as President and six-year board member of the Telluride Association of Realtors. He is also a financial supporter of many Telluride charities including the Telluride Foundation, the Ah Haa School for the Arts, the San Miguel Resource Center, One To One Mentoring Program, and the Volunteer Fire Department.
For the utmost in professionalism and customer care, contact Stewart. His extensive knowledge and strong client commitment are a clear advantage for those looking to embrace the majestic allure of Telluride.