Ray and Rachel Bowers
Broker Associates, GRI, CIPS, MRE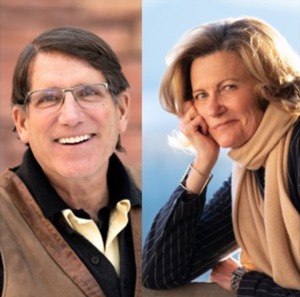 Ray and Rachel as a team have a combination of great real estate transactional experience plus great connections with the local community even with strong backgrounds in international experiences.  While Rachel has been Director of Membership at the Telski Ski and Golf Club for 16 years and knows the 600+ families as members well, Ray has been doing real estate transactions and marketing for over 24 years. 
MORE ON RAY:  As a former Caribbean business owner/operator of a significant vessel and dive charter company, and also as a past hotel manager, "Captain Ray" is very familiar with resort operations and properties. With dual citizenship (U.S. & Belize) he is a consummate host and knows how to walk around in the shoes of his clients.
After only 18 months in the real estate business in Telluride back in 2001, Ray was voted REALTOR OF THE YEAR by his peers and was also on the Board of Directors of the Telluride Association of Realtors as Treasurer and as Director of the Multiple Listing Service.  Now 24 years in real estate in Telluride, he knows the market inside and out along with strategies during transactions to represent your interests in the most advantageous way.
MORE ON RACHEL:  Born in England and raised in both Jamaica and England, Rachel is a dual citizen of the U.S. & Great Britain, while having had great and varied experience in sales and marketing.  As Director of Sales at a variety of resorts (including Angel Fire Ski Resort in N.M., the Peaks Hotel, the Inn at Lost Creek, and Telski Ski and Golf Club) she is very adept at helping clients understand products and properties for sale and escorting them through the sales or purchase process.
An avid sportswoman she's skied on 4 continents (including Antartica) and  leads mountain hikes for members of the Ski & Golf Club in the summer.  Also, active in community organization, she's a board member on the Sparky organization that provides scholarship funds for Latina local high school graduates, and volunteers for the Film Festival and Resource Center.