Nels Cary
Senior Real Estate Advisor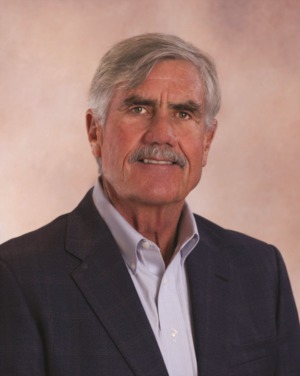 Nels Cary brings over 40 years of legendary service and mountain expertise to every aspect of buying and selling your Telluride home. Widely recognized as the founder of Telluride's most prolific real estate brokerage, Nels is responsible for leading his firm of over 30 licensed real estate professionals to extraordinary heights, achieving a record $650+ million in annual sales prior to being acquired by LIV Sotheby's International Realty in 2019. To Nels, the sale signifies a natural next step in raising the bar for his clients, both locally and around the globe.
As a Colorado native, Nels became immersed in ranching early on and took an active interest in the ski industry – two areas that would greatly form his future success. He began his real estate career as a builder, then moved into client generation, and later built his real estate brokerage from the ground up.
Today, Nels continues in this tradition of excellence by offering an unparalleled client approach rooted in integrity and trust. "There is great satisfaction in helping people realize their dreams," says Nels. "I have always had the belief that I must tell the truth, even if it isn't what the client wants to hear. Truthfulness, honesty, and integrity. Always."
And it is Nels' unrivaled client commitment that contributes to his loyal following of repeat and referral clientele. Buyers and sellers benefit from his wealth of farm and ranch knowledge, as well as decades of luxury resort sales and ski area marketing. In fact, Nels is a professional skier who has spent 48 years as a valued member of the Professional Ski Instructors of America.
When he is not brokering a deal or showing homes, Nels can be found on the golf course, on the water boating and fishing, or ranching. Nels lives happily with his wife of 37 years on a small equestrian ranch 35-miles west of Telluride, where the only sounds you hear are wildlife and the only views you see are dramatic panoramas of the majestic San Juan Mountains. As a proud father and grandfather, he also believes in giving back and contributes to charities and organizations that help local youth.
If you are looking for a skilled advisor who fully embraces the Telluride lifestyle, give Nels Cary a call. He would be honored to discuss opportunities throughout the region and assist with any of your home buying or selling needs.