Mark Dollard
Broker Associate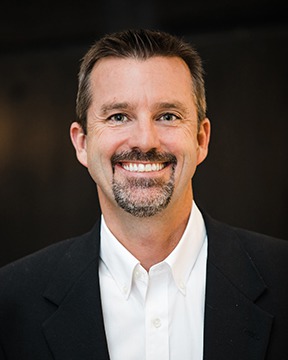 Mark Dollard is a highly skilled Telluride real estate agent whose energy, enthusiasm, and 18+ year track record of results have earned him a reputation as "the go-to guy" for buying and selling in the San Juan Mountains.
Originally from Western New York State, Mark is a natural born salesman and longtime spreadsheet geek whose favorite pastime is pouring over market data. A former IBM accountant and client manager for 10 years, Mark traded in his desk job to pursue his passion for the outdoors and eventually landed on the huge skies and clear dry air of Telluride – a life-changing move that culminated into a real estate career spanning two decades and counting.
Today, Mark brings loyalty, honesty, and the highest level of customer service to every detail of the transaction, alongside his wife and business partner Terrie. Together they specialize in Mountain Village Ski Homes, Town of Telluride Condos, Wilson Mesa Ranch homes, and vacant land – all with a customer-first approach.
To Mark, his value boils down to three things, "I know the mountain, I know the area, I know where to get the answers I might not have." This is further enhanced by his knack for numbers, strong design eye, and fervor for the Telluride lifestyle.
In his spare time, Mark supports the Telluride Foundation and volunteers throughout the community at Senior Lunch, Highway clean-up, river trail clean up, as well as delivering food to the elderly. He also volunteers for the local non-profit radio station (KOTO) having been a past Board Member (VP and Secretary), 15-year DJ, general booster, and event volunteer.
When he is not closing deals you can find Mark on the mountain - skiing, biking, or camping. A world traveler, his favorite things include reading non-fiction, Cormac McCarthy, Elmore Leonard, DJing at KOTO, crosswords, trivia, hiking peaks, darts, and pints with pals.
If you are looking for a seasoned dealmaker with the intimate knowledge of a Telluride local, contact Mark. Not only will you find a trusted advisor who knows the area like the back of his hand, you'll be armed with one of the most dedicated agents in the business, powered by the world-class reach and resources of the LIV Sotheby's International Realty brand.