Lorrie Denesik
Broker Associate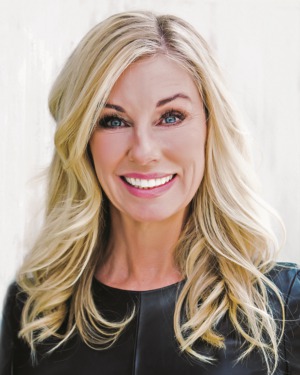 As a Colorado native and having grown up in Denver I have a special appreciation for the Rocky Mountains and the Ski and Resort community of Telluride. After graduating from Metropolitan State College in Denver with a Bachelor of Arts in History and Philosophy, I moved to Telluride to start a business at The Peaks Resort and Spa. I owned and operated this profitable and successful business in the resort for 13 years before selling the company and beginning my real estate career. I enjoy hiking, trail running, skiing, spending time with my teenage son, and a favorite pastime is practicing yoga and meditation.
Living in the Telluride region since 1994 I have personally built and sold 3 custom homes in the area. I possess a unique first-hand understanding of owning and selling real estate in Telluride and the Ridgway area markets. As a broker with Telluride Sotheby's International Realty since 2007 years, I have averaged over $10 million in sales annually. In the last year I have been feature in our company's recognition of "Significant Sales" 5 times.  I successfully represent both Buyers and Sellers in achieving their real estate goals. One of my most recent sales of a $3 million luxury property in the Town of Telluride was depicted on HGTV, House Hunters television show. I represented the buyer and House Hunters featured our tour of Telluride real estate and my assistance with the buyer in the purchase of their dream vacation home in our beautiful town.
Over the years I have seen the incredible potential of growth in Telluride. I have been told by many clients that Telluride is one of the most beautiful places in the world with character and style. I enjoy traveling worldwide and have seen many amazing places, but I believe that returning home to Telluride is a privilege. I am also privileged to work with Telluride Sotheby's International Realty at The Peaks Resort & Spa. In real estate, the three most important principles are: location, location, location! With my office located at The Peaks, I have access to top-notch resources and market exposure. I will help you make wise investment choices in real estate purchases or sales while providing excellent personal service with integrity and honesty. Let me show you your home, whether vacation or permanent residence, in one of the most incredible places on earth!