Lars Carlson
Global Real Estate Advisor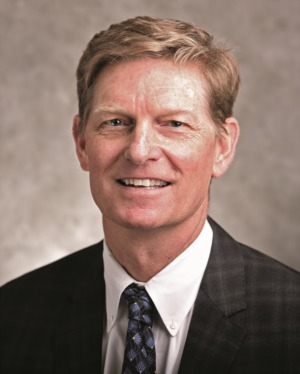 As a broker associate in Telluride since 1989, Lars Carlson is one of the leading brokers in the Telluride real estate community with over $350 million in gross sales. Currently a Senior Real Estate Advisor for LIV Sotheby's International Realty, Lars proudly represents some of the finest properties and homes in the Telluride region—from ski in/ski out luxury trailside homes and condominiums, to quaint Victorian homes in the heart of historic Telluride, to estates and ranches in the surrounding areas. With his superior knowledge of the market, strong negotiating skills and commitment to excellent service, Lars works professionally with discerning buyers and sellers from around the globe to meet their needs and goals. This is reflected in his participation in over 8% of the Mountain Village home transactions during the last five years.
Lars is a respected broker within the community and among his peers, recently earning the Telluride Association of Realtors' 2020 and 2016 Realtor of the Year for his professionalism and community service. Currently, Lars is serving his second four-year term as a Telluride Town Council member, using his decades long experience as a local as well as his real estate expertise to benefit the Telluride community. He is the past president of the Telluride Association of Realtors for 2002/2003. He is a nineteen-year veteran of the Telluride Volunteer Fire Department and an advocate and donor for the Telluride Foundation. Lars actively participates on the Telluride Regional Airport Authority, the Telluride Ski and Snowboard Club Board and the Strokes of Genius Scholarship Committee Board.
After attending the University of Oregon, Lars moved to Telluride, Colorado in 1985 for a winter of skiing and adventure, a lifestyle that continues today, over 35 years later. Though he has replaced ice axes and harnesses for hiking boots and golf clubs, Lars continues to take advantage of Telluride's incredible backyard. He is an avid golfer, skier, hiker, biker, fisherman and general outdoorsman, but he also enjoys reading and traveling when he is not trying to keep up with the women in his life—his wife, Annie, and their two daughters, Taylor and Skylar.