Jason K. Raible
Broker Associate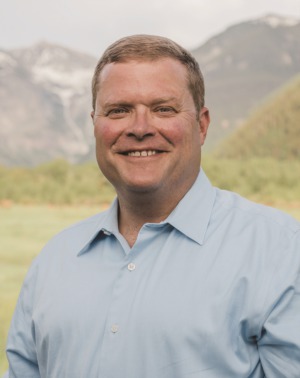 I grew up in Rhinebeck, New York near the Hudson River, spent my undergraduate at Saint Michael's College just outside of Burlington, Vermont and came to Telluride in 1992. This wonderful community has been my home ever since. I am married to Peggy and we are blessed with two wonderful young sons.
Purchasing real estate in Telluride is one of the best quality of life decisions you will ever make. The majority of San Miguel County - 67% - is owned or managed by the state or federal government, resulting in forever "supply constricted" real estate inventory levels. The number of people attracted to the Telluride lifestyle continues to grow. The Telluride Ski Resort continues to expand, improve and now offers over 2000 acres of skiable terrain with 18 lifts, 125 trails, and some of the most storied hike-to (including access to the north face of 13,320 foot Palmyra Peak) and backcountry skiing the Mountain West has to offer. Nearly 60% of Telluride's terrain is dedicated to beginner and intermediate skiers.  The quad lift into the deep powder stashes of the 'Revelation Bowl' off the back side of Gold Hill offers some of the mountain's best skiing. Commercial air service direct from 11 major cities across the US now comes into the Telluride (TEX) and Montrose (MTJ) airports – it has never been easier to get here and enjoy life.
If you are considering purchasing and would like to make Telluride a more permanent part of your life, now is the time.  Don't put off your life's enjoyment any longer. Whether you are considering the historic Town of Telluride, adjacent Mountain Village or any of the surrounding ranch areas there are quality properties in desirable locations for you to consider. Allow me to roll up my sleeves, educate you on the market and get you the best possible opportunity in Telluride real estate.
This is one of the most beautiful places in the world – call or email me to discuss what your perfect Telluride property will be or how I can successfully market and sell your property.