Iva Kostova Hild
Broker Associate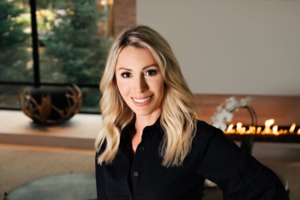 Known for her attention to detail, compassionate nature and thorough research, Iva brings a critical understanding of Telluride's real estate market and a sharp intuition for what clients need and how to effectively deliver. In her work with buyers and sellers, Iva focuses on superior service, creative thinking, adding value and proactive approaches. Iva's energy and enthusiasm, along with her strong business acuity, deliver client satisfaction at every stage of the transaction. Beyond simply finding the right property, Iva is well versed on everything from pricing and financials to design and decor, historic neighborhood specifics, local culture and activities.
After growing up in Eastern Europe, she headed to Colorado for college, receiving her B.A. in Business Management from Metropolitan State University of Denver. Prior to joining Telluride Sotheby's International Realty, Iva fine-tuned her knowledge in real estate with years of experience as a property adjuster. Her love for real estate developed during this time, after which she decided on a permanent move into Telluride and full time into real estate. Iva possesses a deep understanding of the makeup of a property, from its quality of construction and land values to the preservation of those values.
A true world traveler, Iva spent months exploring Europe, Central America, Asia and Australia before settling in Telluride. The inimitable energy and culture of the town provide the perfect environment for Iva to explore her passions in skiing, hiking, biking, yoga, nutrition, fashion and interior design and enjoying this lifestyle with her husband, Tim. In taking advantage of everything Telluride has to offer, Iva takes pride in selling not only a home, but Telluride itself.