Allison Moore
Broker Associate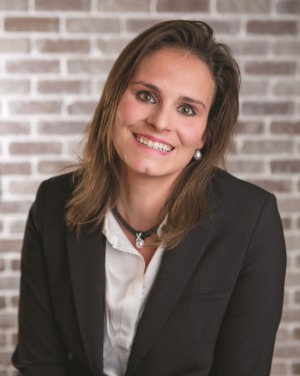 Allison became a Broker Associate in 2017 with one of Telluride's top Brokers, Sally Puff Courtney of Telluride Sotheby's International Realty.
Allison's first exposure to the magic of Telluride came during 2006/2007 when she took a one-year sabbatical from college after her freshman year. A native Georgian, Allison always enjoyed her family's annual ski trips to Colorado and had fallen in love with the snow skiing lifestyle. During her sabbatical, she worked at a gift shop on Main Street, and the Telluride mystique became forever etched in her heart. After a year break in Telluride, she transferred to the University of Colorado at Boulder and graduated at the top of her class in 2010 with a degree in Advertising. The job market was not exactly stellar at the time of her graduation, so she eagerly accepted an offer from a friend she had met during her year in Telluride to help start a property management business. What was to be a six-month contract assignment turned into seven years, during which Allison helped build a vacation rental and property management company that has become one of the most successful ventures of that type in Telluride. 
Although Allison loved her job in property management, her goal was to become a Real Estate Broker. Thus, in 2017, she joined Sally Puff Courtney, who with 43 years of experience has become an incredible mentor to Allison in the Telluride Real Estate Business.  Allison brings her enthusiasm and determination to assure client satisfaction, along with her familiarity with the Telluride Real Estate Market, and, in particular, her knowledge of the income-generating capability of various properties, to her position as a Broker Associate. 
Telluride has become home to Allison, and she eagerly shares with all who will listen the many positive attributes of living in Telluride, as well as the tremendous investment potential owning property in the Telluride area, offers to her clients. 
Outside of work, in addition to her devotion to snow skiing, Allison enjoys yoga, live music, hiking and all types of outdoor mountain adventures, as well as spending quality time with her dog, Leo, and her many friends in Telluride. Contact Allison if you would like to know the best that the Telluride area offers, whether as to lifestyle, entertainment or your dream vacation property!