Chris Binner
Broker Associate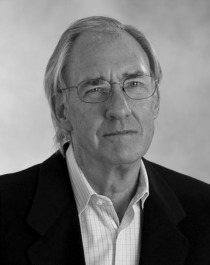 'Dreams of mountain living deserve a thoughtful experienced Realtor. With the finest local company, Peaks Real Estate, and the iconic US and International presence of Sotheby's. I have powerful resources at hand. I promise integrity and hard work to help you make this extremely important lifestyle and financial decision. Telluride is a great community. Let us explore'.
During the last eight years, Chris Binner has gained a thorough understanding of the fast-moving Telluride Real Estate Market. His clients are loyal and diverse. They include retired, independent executives, locals and aspiring full-time residents, as well as international buyers. Chris shows you Telluride from the vantage point of a proven professional. He holds the distinction of GRI. Nominated twice for Realtor of the Year, he wants to tell you the story of how he came to call Telluride home and why he believes Telluride is a sound long-term financial and family investment. Chris is wholly invested in promoting Telluride, Mountain Village, and the surrounding area as a global center for education and stunning way of life on the Western Slope of the Colorado Rockies.
He and his wife, Victoria, moved to Telluride in 2000 after having been involved with the Colorado Rocky Mountains since the early 70's. Their first mountain home was near the Front Range, but explorers at heart they yearned to be more rural discovering Telluride in 1993. Before starting his real estate business in 1997 he was a sales and marketing executive with 3M Company for over 30 years. He is the father of three grown children and grandfather of five. A graduate of Princeton University, Chris has been involved with Community activities. He has been President of the Telluride Rotary Club and is a member of the Telluride Planning and Zoning Commission for over six years. Chris is currently Co-Chair of Pinhead Institute, a local non-profit and a Smithsonian Affiliate, and proud supporter since its founding in 2002.
After climbing Mount Kilimanjaro and going on a Safari Expedition, in East Africa in 2004, he and his family have become involved with sponsoring education, entrepreneurial leadership, and small business development there.